Step 1:
Saving for your future

The life you see for yourself in retirement ought to be factored into the investment choices you're making now. You have two general approaches when deciding on how to invest your Retirement Account, which will depend on how involved you want to be in managing your savings.
But first, before you can make an informed decision about how to invest your Retirement Account, you need to think a little about how much risk you are willing to take.
Step 2:
Understanding risk and return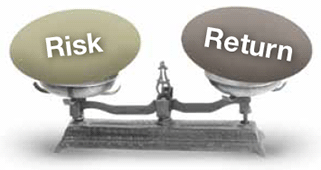 Risk and Return are among the most critical factors in determining your eventual pension. To get the most from your investments you should aim to achieve a balance between the two factors and take your personal circumstances into consideration.
You know that saving for your future is important. You have weighed up the risk and return on investments and how it could affect your pension. Now it's time to consider which investment option is right for you.
Step 3:
Investing your retirement account

You have 2 investment options to choose from:
– Option 1 Lifecycle – Option 2 Self-Select
Read on for fine tuning these options.